I've been fortunate to work on a few really great projects recently, but this time I thought I'd focus on a particularly fun and collaborative one.
Towards the end of last year I was commissioned by the Goldsmiths' Company to make 60 small bud vases, for a rather special dinner, where they would be given out as gifts from the Company. Because the Leopard head features in the Company's Crest and is the mark for the London Assay Office, (the UK hallmarking system), I decided to sculpt a leopard head, as the main focus on the vase.
I'd originally explored making a more heraldic style of leopard, like that of the Assay Office and in line with my initial design, but after trying to steer it away from looking more like a teddy bear, it soon took on a life of its own and became far more a realistic and endearing, feminine one I think. - Click on the images below to scroll through the process.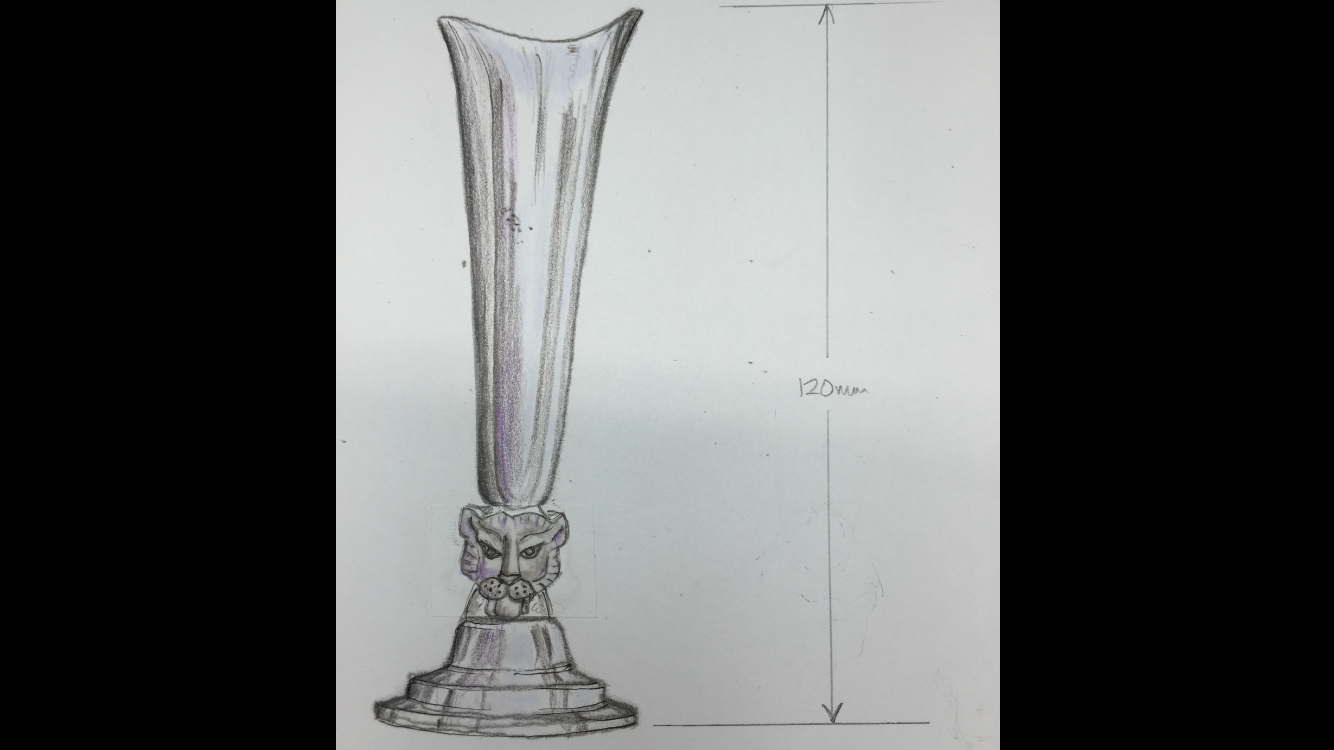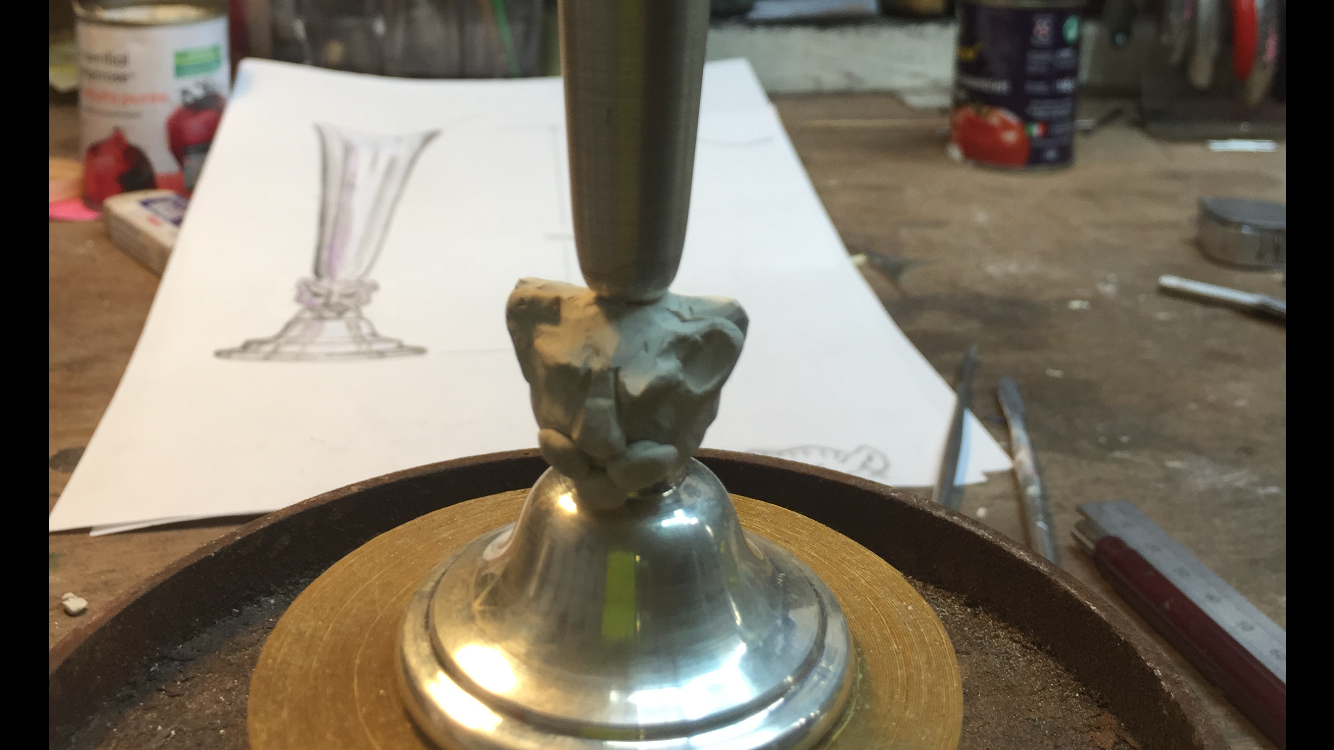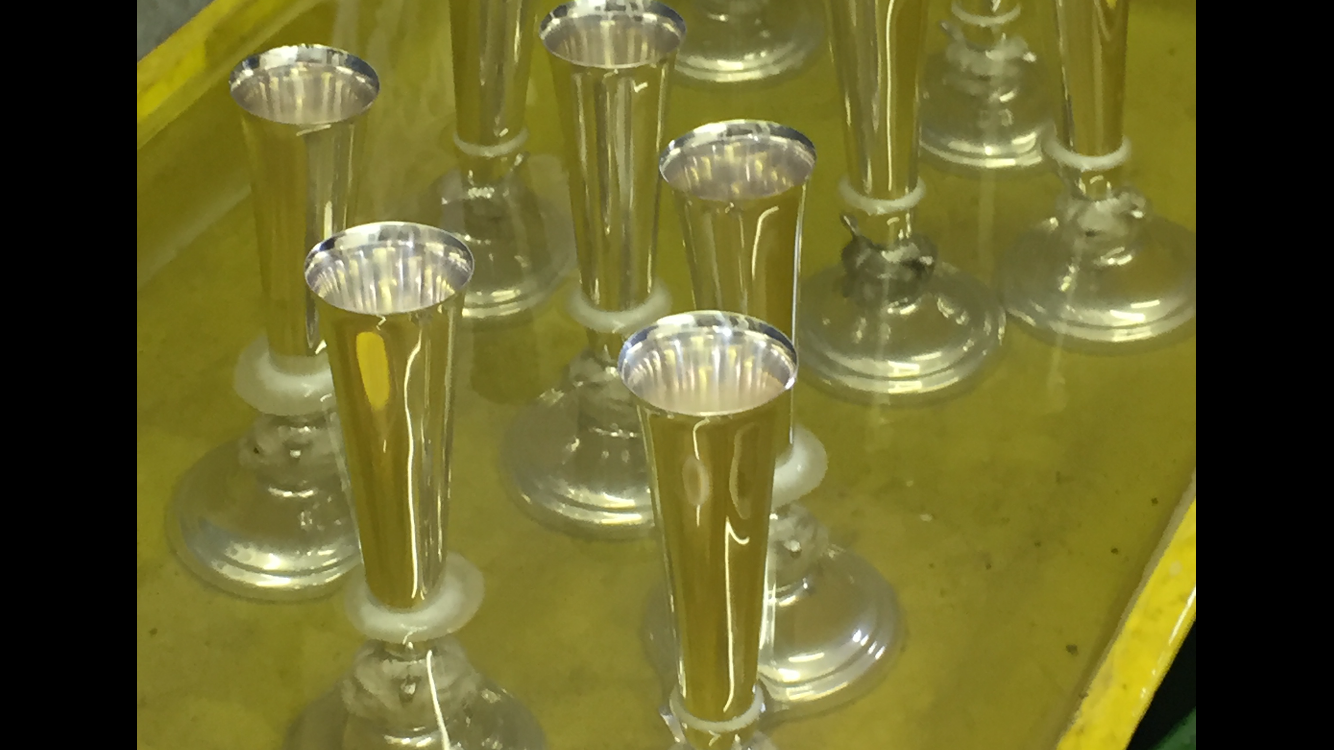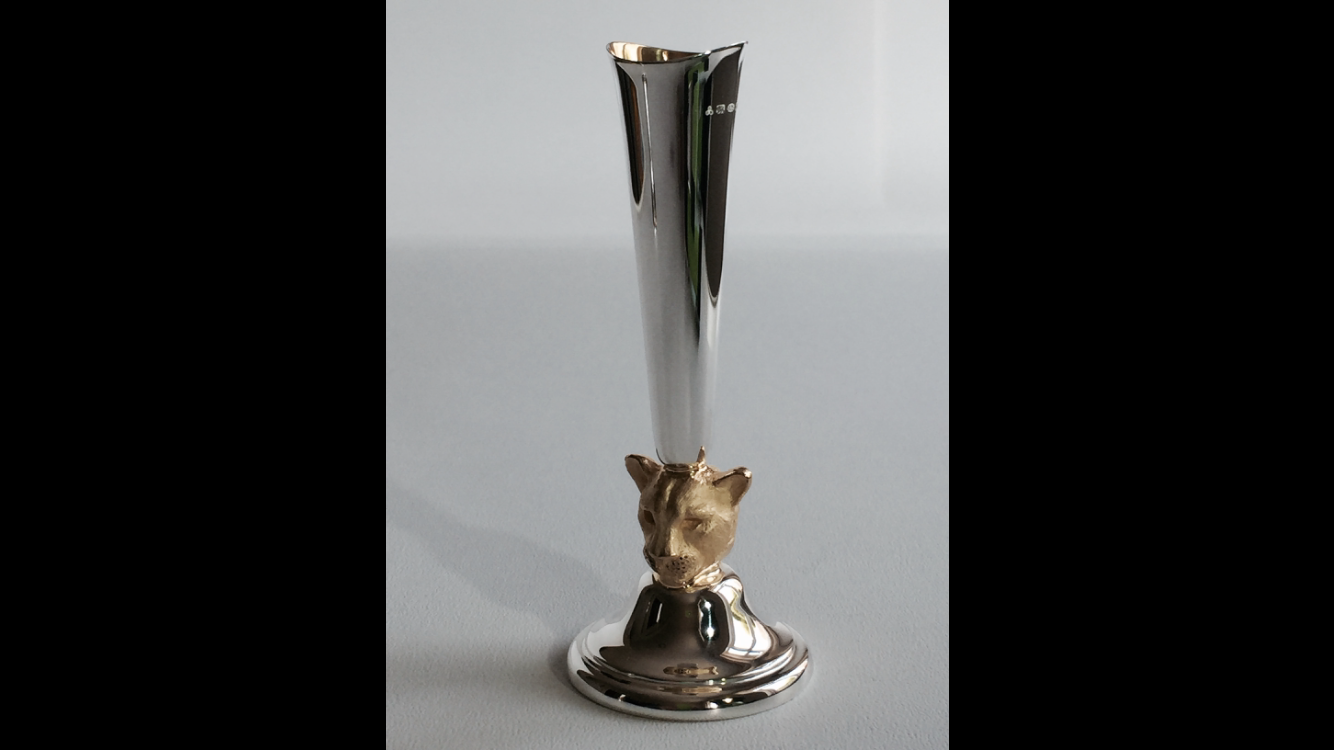 The entire process was a real team effort, as I had to call in other experts to help bring together the various elements of the vases and I wouldn't have been able to pull it off without their assistance, so a huge thank you to everyone. Whenever there are large numbers involved, it's critical to make sure everything is right and that the end result is duplicatable. The sculpted leopard's head was cast back to back, the top and bottom sections were spun and finally, the leopard heads and the interior of the vases were gilt to add contrast.
Recently, in a wonderful twist of coincidences, I was also commissioned to put together 120 boxes of bespoke Artisan chocolates for The Goldsmiths' Company, using the leopard head design, to be given as gifts at special occasions. Fortunately, I'd already begun working with an Award winning Chocolatier in Lincolnshire called Duffy, when the order came through. (Click the images for the slideshow)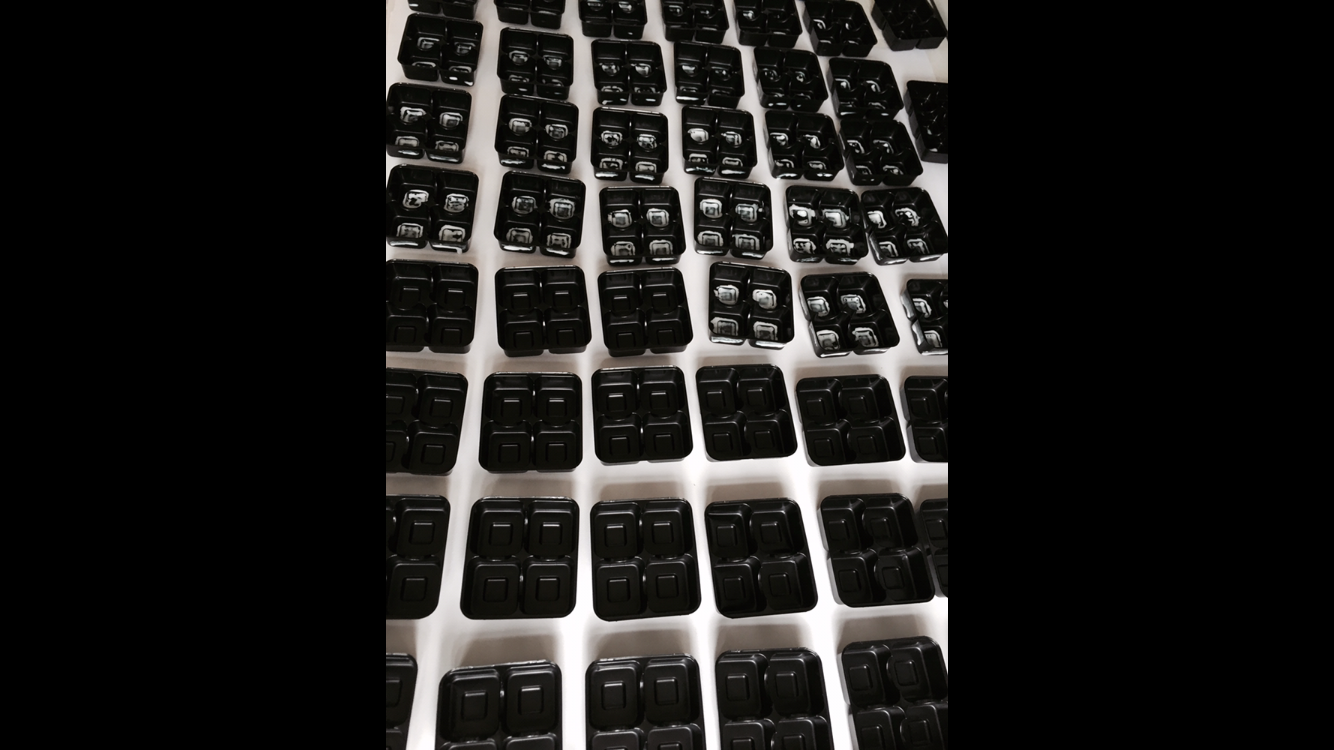 I'd chosen Duffy's, because he's a small-scale producer who has complete total control of the roasting and processing of the cocoa beans, which he sources from single origin producers. They search the world for rare and fine flavoured cocoa beans - it just seemed like the right fit for the project, offering the very best quality on all levels, to match the Company and what it champions. Plus it tastes amazing …. (www.duffyschocolate.co.uk) Once again, thank you to everyone who was involved in helping making it come together.
Outside of work, we've obviously had just the perfect amount of sunshine and showers recently, as the English countryside looks like its having a celebratory party everywhere you look. I can't remember it ever looking so luscious, its fabulous.
Wishing you all a really great July. Hopefully I'll get back to you again soon, to report back on the conservation of a 2000 year old Statue at Burghley!
Take care X